-
-
e-infrastructures
in Europe
Knowledge Base
Explore the Knowledge Base
Explore the Knowledge Base
The Knowledge Base consists of over 22.000 objects. To start exploring we do provide three main entries:
We also maintain an extensive document library.
e-IRG news
e-IRG news
UK Research and Innovation (UKRI) is investing GBP 213 million to expand and upgrade existing research infrastructure.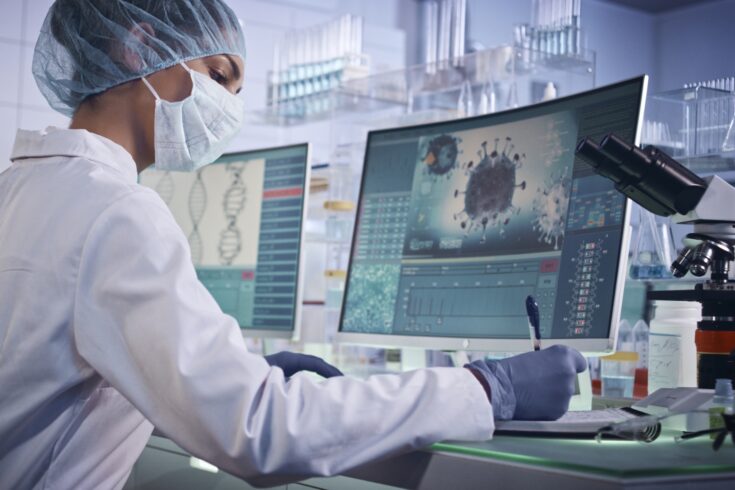 The EOSC Association held its first official General Assembly since becoming a legal entity under Belgian law following a royal decree and will represent European stakeholders and organisations in
The Finnish Research Infrastructure Committee (FIRI Committee) has granted roadmap status to 29 research infrastructures. The selected infrastructures will be included in the national roadmap for
RSS
(Opens New Window)
e-IRG tweets
e-IRG tweets
News tweets by Primeur magazine
News tweets by Primeur magazine
e-Infrastructures
e-Infrastructures
Science today is difficult to imagine without a strong IT component. In Europe science that depends on IT is called eScience. IT infrastructures that support eScience are called e-Infrastructures. There is a long tradition to develop e-Infrastructures in Europe, and to try to connect them into continent wide e-Infrastructures. This to allow reasearchers from different countries to work together using the same computers.
The Knowledge Base provides insight into the complex e-Infrastructures, by providing overviews of projects, e-Infarstructures, and organisations, all in one big data graph. You can explore this by moving around the graph, gaining more udnerstanding of the complexe relations. We provide several starting pages that focus in different aspect as doors that unlock new rooms of information.
How to use the Knowledge Base - examples
How to use the Knowledge Base - examples
Back
Over 700 million euro of budget allocated to e-Infrastructure related projects in H2020 - close to 600 million euro to HPC related projects
Including the calls that closed early last year, more than 700 million euro of budget has been allocated to e-Infrastructure related projects. This can be concluded from data collected and aggregated in the e-IRG e-Infrastructure Knowledge Base maintained by the e-IRGSP projects. The Knowledge Base counts basic e-Infrastructure projects, European Open Science Cloud (EOSC) projects, and Research and HPC projects with a strong e-Infrastructure component. With 140 million euro of budget the GÉANT projects (GN4-1 and GN4-2) get the biggest amount of money. EOSCHub, with 33 million euro is the third largest funding project. In total, the Knowledge Base lists close to 100 e-Infrastructure projects, providing details about each one.
Organisations with at least 5 H2020 HPC projects. Click on the image to enlarge.
From the Knowledge Base we can also see which organisations are most successful in getting H2020 e-Infrastructure projects. There is a list with all organisations that are partner of at least 5 e-Infrastructure projects. There are 62 of those. CNRS in France with 22 and CNR in Italy with 21 projects are the largests in number of projects. EMBL is third.
With the last calls for HPC under Horizon 2020 having closed last year - the remaining budget for H2020 has been transferred to EuroHPC JU. So, the list for HPC related projects in H2020 will not change that much in the coming two years. There are a few projects for which no public data is available, so our findings are not final yet, but we have counted 107 HPC related projects with a total budget of 571 million euro. The remaining projects (including EPI and PRACE-IP6) will bring this number to over 600 million euro. This shows the European Union has been investing heavily in HPC during the past years. In the remaining years until 2020 this amount will even be doubled in EuroHPC JU.
Organisations with at least 5 H2020 e-Infrastructure projects. Click on the image to enlarge.
We also had a look at which organisations participate in most H2020 HPC projects. By far the most successful is the Barcelona Supercomputer Center (BSC) in Spain with 43 HPC related projects. In addition, BSC is also involved in many projects that are not HPC specific. Ex aequo 2nd and 3rd are Forschungszentrum Jülich and the University of Edinburgh (EPCC), each with 19 HPC related projects, so lagging far behind BSC. On the 4th place is the first company: Bull with 15 projects in which it participates. There are only 42 organisations with 5 projects or more. So, in HPC the projects are concentrated by fewer organisations than is the case in e-Infrastructures.
Have a look on the Knowledge Base website to see the full list of organisations participating in at least 5 projects for both e-Infrastructures and HPC.
Latest documents added
Latest documents added